About us
Rishi Bhatia - Chief pharmacist, owner of the RB Healthcare Group
Rishi is the chief pharmacist, owner and Super-intendent of the RB Healthcare Group, which comprises of numer of retail pharmacies and the online arm of the business, Clear Chemist (www.clearchemist.co.uk). Rishi qualified with a first class honours in Pharmacy in 2000 and acquired his first pharmacy in 2005 in Cheshire. The store was an established family run pharmacy that had been in operation since 1961. Having run the first pharmacy for a number of years Rishi then set up the online dispensing arm www.clearchemist.co.uk to ensure patients had convient out of hours access to ordering prescriptions and medication. Clear Chemist is working in conjunction with Dr Webberley (GMC #3657058) to ensure patients have full access to customer queries, advise on a wide range on healthcare and medications as well as arranging, if necessary investigations and onward referrals.
Clear Chemist Practice Leaflet pdf

ClearChemist aims to offer you a fast, efficient and secure pharmacy service with complete peace of mind. The following, independently verified checklist, clearly outlines the key legal and ethical criteria with which ClearChemist can hopefully set your mind at rest. Click on the Verify button (where applicable) to check information.
Strictly follow pharmaceutical code of ethics
Premises registered with the General Pharmaceutical Council Of Great Britain

Owner: RB Healthcare LTD

Clear Chemist

Unit 20 Brookfield Trade Centre
Brookfield Drive
Aintree

L9 7AS

Reg No. 1123405

Premises randomly inspected and passed by Pharmacy Inspector from the General Pharmaceutical Council of Great Britain
Fully qualified pharmacists registered with the General Pharmaceutical Council Of Great Britain

Super-Intendent Pharmacist

Rishi Bhatia

BSC(Hons) MRPharmS

Reg No. 2050450

Member of National Pharmacy Association
Licensed to dispense private prescriptions
All products sourced from reputable suppliers
Secure online ordering
All orders containing behind the counter and pharmacy only products (P, POM) are checked by a qualified health care professionals before dispatch
Health professionals available by phone and email
Here at ClearChemist we are very proud to be NHS registered. Click the link for more information
http://www.nhs.uk/service-search/pharmacies/profile/5904678
Postage and Packaging for all NHS prescriptions is free of charge. . Your products will not be despatched until the original prescription is received and checked by us.
Every year we undertake an annual patient survey to enable our patients to provide valuable feedback on the services that we provide. The survey, undertaken by all community pharmacies in England, is called the Community Pharmacy Patient Questionnaire. The report of our survey results allows us to identify the areas where we are performing most strongly, the areas for improvement and the actions required to address issues raised by respondents. Our results for 2016/17 are provided here
Contact Us
Telephone: 0151 203 6535
E-mail: customerservices@clearchemist.co.uk
Opening times are 8am-4.30pm; Monday to Friday; excluding weekends and bank holidays.

Our NHS registered pharmacies
Unlike other online/internet pharmacies we have physical retail stores you can visit. We are a fully registered UK Pharmacy and strictly adhere to the standards set by the General Pharmaceutical Council. Our aim is to provide you with outstanding customer service whilst still delivering value for money and having the convenience of using the internet. Even though we are an Internet Pharmacy you can call us anytime on 0151 203 6535 or drop us an email at customerservices@clearchemist.co.uk.
Please note our retail pharmacies are unable to answer any queries with your order- please contact customer services on 0151 203 6535.
Scorah Chemists Hazel Grove - Verify
87 Macclesfield Road,
Hazel Grove, Stockport,
SK7 6BG
Website: www.scorah-chemists.co.uk
Parkers Pharmacy - Verify
61 North Moor Road,
Huntington, York,
YO32 9QN
Website: www.parkerspharmacy.co.uk
Scorah Chemists Bramhall - Verify
61-63 North Park Road,
Bramhall, Stockport,
SK7 3LQ
Website: www.scorah-chemists.co.uk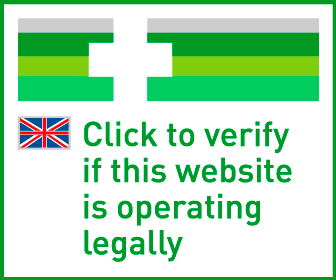 Contact details for the Medicines & Healthcare products Regulatory Agency
Address: MHRA 151 Buckingham Palace Road, London SW1W 9SZ
Email: info@mhra.gsi.gov.uk
Telephone: 020 3080 6000
Fax: 020 3118 9803
Website: http://medicine-seller-register.mhra.gov.uk